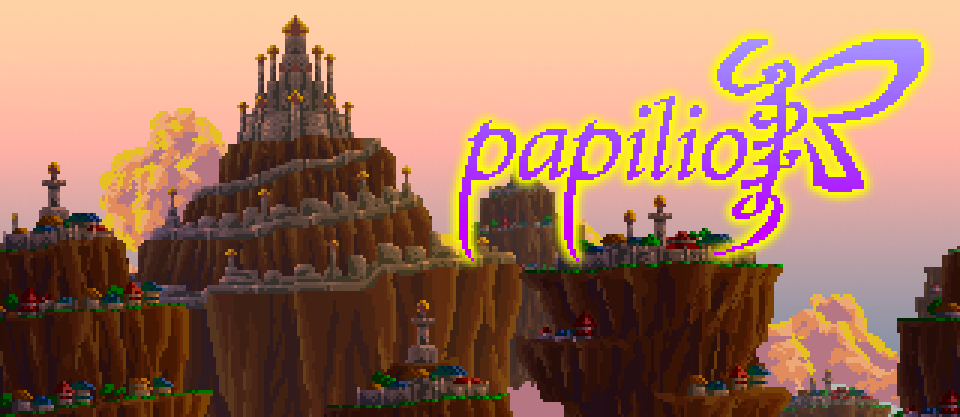 Papilio
Papilio v0.9.0.5 Beta Update - Bugfixes, Improvements and some additional content
---
Hello classy oldschoolers,
A hotfix with some minor content additions, bugfixes and rebalancing tweaks has been made to Papilio. The changes are as follows:
Fixed a fatal error in Stage 7 owing to a local enemy variable being mistakenly declared as an array
Adjusted the background elements in Stage 3's upper path for better foreground contrast
Tweaked certain enemy bullet sprites and animations for better visibility
Rebalanced the Stage 6 boss to have a more forgiving attack pattern during his first phase
Buffed the Fire Wisp's green powerup shot damage
Added some of the new enemies to Survival Mode's pattern randomizer
We are on the road to Papilio v0.9.5.0 which is projected to include the True Final Boss of the game, new music, changes to the dynamic difficulty system, EX bosses and maybe a little extra something if I can throw it in there. ;)
Until next time, stay hyper my friends.
Files
Papilio Demo v0.4.0.3
42 MB
Apr 22, 2019